WE CARE ABOUT YOU
We are committed to care for all people through our prayers, sharing God's Word, our support, our contact, and our love; recognizing that our care may not remove people's pain and struggle, but that we communicate God's presence to each precious soul. We value life from conception to natural death and will see the face of Jesus in our caring both in those we serve and in those who serve us. Together In Christ – Caring for God's People
For prayer requests or care needs: CareMinistry@clcop.org or Call/Text (913) 346-3454
Christian Caregiver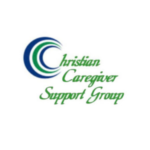 This ministry supports caregivers who are caring for a family member or friend. Please join us as we find strength and peace in the Lord and encourage each other in our journey of caregiving.
For more information and meeting dates: call (913) 346-3454 or email Care Ministry.
Click here for more information about Christian Caregiver.
Divorce Care
Are you or is someone you know struggling with the pain of divorce? DivorceCare is a faith-based support group where you can find help, experience healing and discover hope.  Please join us!
For more information call the church office 913.345.9700.
GriefShare
Have you experienced the loss of a loved one or know someone who has?
You don't have to go through the grieving process alone. GriefShare is a Christ-centered support group using video, discussion, and fellowship to help you find peace and hope as you walk through your grief.
Grief Share is a Christ-Centered support group for encouragement, comfort and hope as you walk through your grief from the loss of a loved one.
To register or for more information contact marjan.pekarek@clcop.org or call 913-346-3454.
Contact Care Ministry for more information.
Click here to learn more about GriefShare.
Lighthouse
re|engage
What is re|engage?
If your marriage is boring, bruised or broken, re|engage is for you. This class examines God's design for marriage and applies principles from the Bible to guide couples towards growth in their relationship. You'll be placed in a small group with a facilitator couple to work through an empowering curriculum, and you'll hear stories from other couples who have experienced victory when going through hard times. Give the gift of growth to your marriage, Contact info@clcop.org for more information.
Click here to learn more about re|engage
Unemployment Support
 Are you currently unemployed?
  God allows challenging experiences to strengthen us. Unemployment is no exception.
  A support group, facilitated by Pastor Lee Hovel, will walk through the book, "How Long, O Lord, How Long?"  by Dale Kreienkamp.
  THIS GROUP IS FOR THE UNEMPLOYED AND THOSE WHO LOVE THEM.
  Interested? Email connie.hahs@clcop.org for more information.
re:generation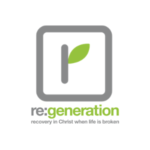 We all experience brokenness in life. 
At re:generation, we believe that anyone can experience new life and freedom by working through steps of healing given to us by God through the Bible.  All who are tired, broken or hurting are invited to come find recovery in Jesus Christ.
Re:generation is 12-step discipleship through recovery.   By working through these biblical steps within an authentic community, people have found healing from many personal struggles.  (100 Common Struggles).
We know that not everyone who comes to re:generation will enter understanding the Bible or believing in the God of the Bible.  Re:generation is a safe place for anyone to honestly process questions and doubts.  Our prayer is that you will find the same peace that we have found.
Do you want to know more?
Join a Groundwork Group. Groundwork is an important beginning to your recovery journey. For 6 weeks or so you will work through daily lessons, meeting weekly with your group. The lessons are short and meant to give you an opportunity to connect with God and work on your issues. We are confident that as you seek God, apply his word to your life and develop relationships with others, you will find healing, peace, joy and freedom.
God loves you.  He wants to heal you and has a plan for you.  All are welcome.
Click here to learn more about re:generation.
Contact Care Ministry for more information about re:generation at Christ Lutheran Church.
Stephen Ministry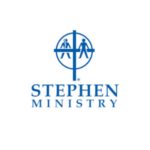 Bear one another's burdens, and in this way, you will fulfill the law of Christ. ~ Galatians 6:2
EXPERIENCING DIFFICULTIES? DO YOU NEED A STEPHEN MINISTER?
One way God fulfills his promise of his comforting presence is by providing Stephen Ministers to walk along side those going through challenges such as job loss, illness, divorce, grief or other difficulty. Stephen Ministers (paired men to men or women to women) provide a caring, supportive, non-judgmental, confidential relationship that enables care receivers to share their burdens. Stephen Ministry brings the light of Christ into the darkness of people's lives.
Contact Care Ministry for information.
We Help Those Who Are…
Experiencing relationship difficulties or divorce
Hospitalized or terminally ill
Bereaved
In a job crisis
New to the community
Disabled or homebound
Lonely
In a spiritual crisis
Looking for a caring, Christian friend
A Stephen Minister is…
A child of God who walks beside a person who is hurting
A caring, Christian friend who takes the time to really listen
A lay person who has received 50 hours of training in how to provide distinctively Christian care
A dedicated Christian commissioned by Christ Lutheran Church to confidential in-depth caring
A Stephen Minister is NOT…
A counselor or a therapist
A problem-solver
A casual visitor
One of the most important tenets of this program is upholding and honoring confidentiality.
Click here for more information about Stephen Ministry.
For Assistance Outside of Our Church
Johnson County Multi-Service Center  (913) 715-6653
Hotline for the Homeless  (816) 474-4599
SALVATION ARMY  (816) 756-1455
JOHNSON COUNTY MENTAL HEALTH 24 HOUR HOTLINE  (913) 268-0156
CATHOLIC SOCIAL SERVICES
Olathe (southern zip codes) (913) 782-4077
Northern Johnson County (913) 384-6608
Wyandotte County (913) 621-1504
UNITED WAY  DIAL 2-1-1
SUPPORT GROUP FOR MEN DEALING WITH PORNOGRAPHY