OUTREACH AT A GLANCE
You will be my witnesses in Jerusalem and in all Judea and Samaria, and to the end of the earth. Acts 1:8
Don't miss out on what's happening in Outreach or with our Mission Partners!
Vision Statement for Outreach at CLC
When Jesus gave the marching orders to the church He said, "Go and make disciples of all nations…" and again in Acts 1:8 said, "You will be my witnesses in Jerusalem, Judea, Samaria, and to the ends of the earth."  The picture Jesus painted is one of His grace rippling outwards from His cross.  God begins the ripple in our own baptism as we are connected to the life, death, and resurrection of Jesus, but then it moves outward.  As we grow in our faith, and are discipled by Jesus, we become His witnesses in our own "Jerusalem, Judea, and Samaria" as we reach those in our homes, neighborhoods, workplaces, and the mission partners we have committed to as a congregation.  Some of our outreach efforts have more to do with "works of mercy" (helping people in tangible ways with physical needs), while other outreach efforts have more to do with "witness and evangelism" (sharing the Gospel).  CLC is doing outreach on various levels ranging from local to global…
"You will be my witnesses in Jerusalem, Judea..." (Level 1 & 2)
Equipping our members to be neighborhood and workplace missionaries, and to invite people into the ministries of CLC. This takes place through curriculum/events/programs such as Work as Worship, Missionaries Made, and blesseveryhome.com.
Alpha: a 11 week course that gives you a safe place to invite an unchurched or seeking friend, family member, co-worker, or neighbor. At Alpha, people learn the basics of Christianity, over a meal, and then are given the freedom to ask hard questions, to disagree, and to share their own current beliefs.
REACH: partnering several times a year with almost 2000 homes in the neighborhood of CLC, by inviting them to help care for the least, the lost, and the lonely with donation collections towards our mission partners.
Local Benevolence/Mission partners: we are investing our time and our treasures in the ministries of several local mission partners such as City Union Mission, Metro Lutheran Ministries, and New Hope Food Pantry.
Partnering internally across ministries: outreach happens through many of our ministries (Care/Family, Children and Youth, Education).
Occasional Outreach events such as the LEGO event held in August through which we invited people in the community of all ages to build a Biblically themed LEGO creation.
"You will be my witnesses in...Samaria, and to the ends of the earth." (Level 3 and 4)
How You Can Help With Our Mission Partners
Match your Spritual Gifts or skills to the matrix on the right to find ways to help with our mission partners! If you don't know what your Spiritual Gifts are and would like to know, complete the Spiritual Gifts Assessment (it's only necessary to print the last page, the Scoring sheet) and email your scoring sheet to outreach@clcop.org and someone on the Outreach team will email your top three Spiritual Gifts back to you.
Baby shower for Jesus was a huge success!
January REACH collection to benefit Eileen's Place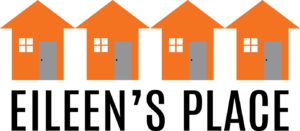 Eileen's Place is a new permanent housing development in KCK designed with single mothers and children in mind. Metro Lutheran Ministries will be managing the services provided at Eileen's Place when it opens in early May 2021. In order to help ease the transition for these families into their new homes, we are collecting various items for welcome baskets. Please see the list of items needed below (click here for a printable version of the shopping list) or if you'd rather shop from the convenience of home (contact free), you can purchase items for donation from their Walmart registry. All items purchased online will be delivered directly to Christ Lutheran Church.
Please visit this link to find out more about Eileen's Place, specifically what it will look like and more about the services they will offer to their residents.
Eileen's Place Shopping List:
Laundry baskets (hip style – not the tall ones)
Queen-sized sheet sets
Twin-sized sheet sets
Crib sheets
Towel sets (bath, hand, washcloth)
Bathrugs
Shower curtains
Shower curtain liners
Shower curtain rings
Package of hangers
Dishes – 16 pc place settings
Drinking glasses – 4 pc
Flatware – 20 pc settings
Dish towels – 3-4 per package
Dish cloths – 3-4 per package
Toilet brush
Dishwasher detergent pods – 14pk
Laundry detergent pods – 16pk
Dishwashing liquid – 20oz
Hand soap pumps
Special Note about the shopping list: In order to keep the baskets as equal as possible, we have asked for certain package sizes for several items and that all decor items (sheets, towels, etc) be relatively neutral in color. We also want these items to provide a sense of pride and dignity for these families as they move into their new homes so we request that all donations be newly purchased in original packaging from the store.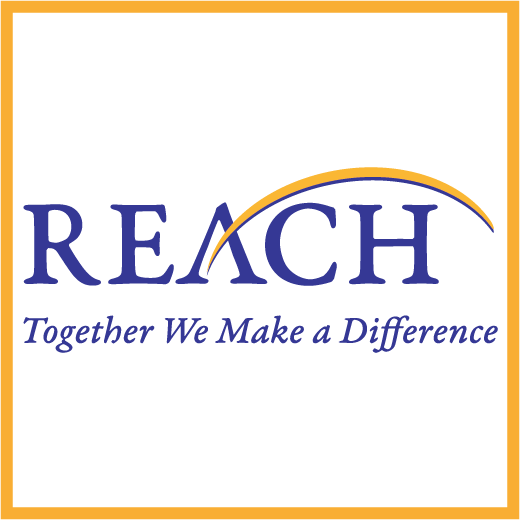 You will be my witnesses in Jerusalem and in all Judea and Samaria, and to the end of the earth.
Acts 1:8