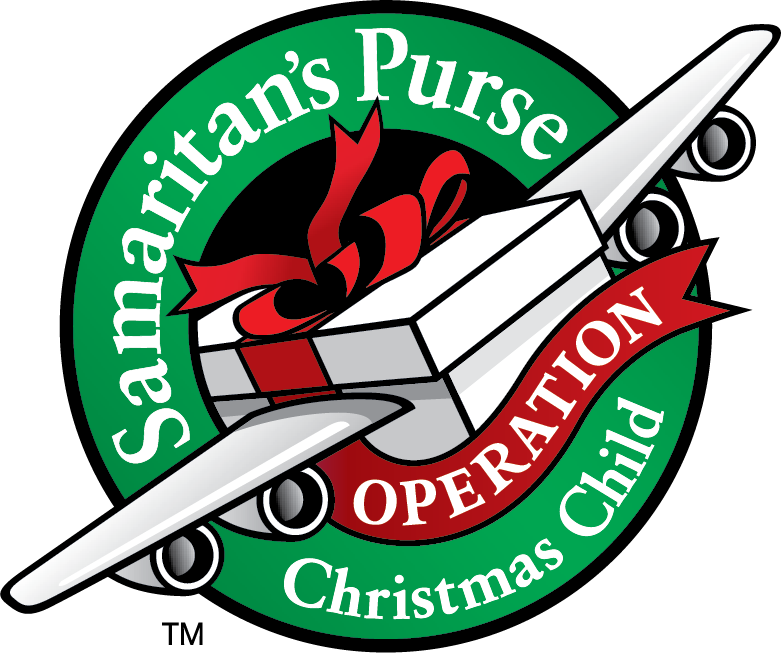 WHO WE ARE
Samaritan's Purse is a nondenominational evangelical Christian organization providing spiritual and physical aid to hurting people around the world. Since 1970, Samaritan's Purse has helped meet needs of people who are victims of war, poverty, natural disasters, disease, and famine with the purpose of sharing God's love through His Son, Jesus Christ. The organization serves the Church worldwide to promote the Gospel of the Lord Jesus Christ.
Click here to visit the Operation Christmas Child website.
The 2022 Packiversary (It's our 20th Annual Packing Party!)
In honor and celebration of our 20th Annual OCC Packing Party, we've set a goal to pack 3,000 shoeboxes. Although, in order to meet our goal, we're going to need your help! Below is list of all of the ways that you can help either before, during or after the party. Click this link to take you to a form you can use to volunteer to help.
Prepare items for packing throughput the year (capping toothbrushes, wrapping soap, assembling pencil cases, collating flatware, etc.)
Make cards, draw pictures, write letters to include in the shoeboxes
Help with packing party set up (Friday, Nov. 11th)
Replenish supplies at the party (Saturday, Nov. 12th)
Help with packing party tear down/sanctuary set up (Saturday, Nov. 12th)
Our annual packing party will be held November 12th from 9am – 2pm this year. The form in the link mentioned above will ask for contact information so we can call/email you in October for the time and area in which you'd like to help.
You will be my witnesses in Jerusalem and in all Judea and Samaria, and to the ends of the earth.
Acts 1:8