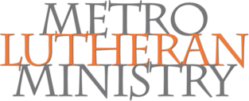 WHO WE ARE
With abiding faith in the intrinsic value of all God's children, Metro Lutheran Ministries connects those in need with food, housing, health care, education, employment services and other resources in order to nurture greater hope, health, opportunity and peace.
Click here to visit the Metro Lutheran Ministry website.
HELP NOW! Morning Food Box Packing and Sack Lunches
If you are getting cabin fever and need to get out, MLM can use your help! MLM is looking for 3-5 volunteers Monday – Friday morning, 8:15am-11:30ish am. Since MLM is deemed essential, you will not be breaking the Stay at Home order. You would be in the warehouse, using proper social distancing protocol, packing food boxes for the next day. Please contact Rebecka at rebeckanoel@mlmkc.org if you would like more information or to sign-up to help.
For an all-ages, in-home project, MLM is still in need of sack lunches. Contact Rebecka at the email address above if you would like MLM to come pick up completed lunches.
Please include the following items in each lunch:
A bottle of water
A protein source* (tuna, Vienna sausages, chicken, etc.)
2 snacks (chips, crackers, granola bars)
Fruit (a fruit cup, or applesauce)
A spoon
A napkin
*The MLM clients who receive these lunches will have no access to a can opener so please make sure that the items are either in single-serve bags or have pull tabs on top of the cans. Thank you!
HELP NOW! Christmas in July Benefitting the MLM Christmas Store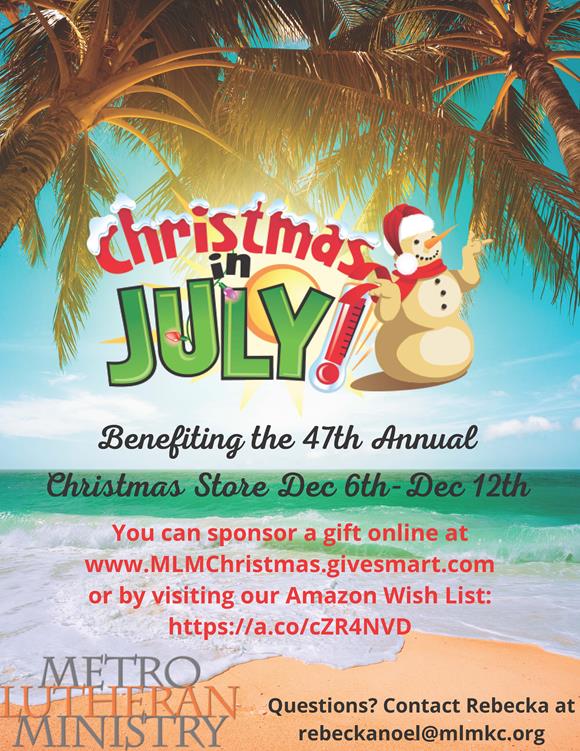 2nd Saturday Breakfast - TEMPORARILY SUSPENDED DUE TO CORONAVIRUS
Join with your fellow worshippers on the 2nd weekend of each month, cooking and serving free, all-they-can-eat breakfast to anyone who comes to MLM's Saturday morning breakfast at True Light Church of the Nazarene.
Breakfast prep begins at 6:45am and clean-up is generally finished by 10am; 8-10 people are needed each month to cook and serve breakfast, then clean-up.
Click here to send a request to the Outreach team to be added to the list of possible breakfast volunteers.
Other Ways to Get Involved - For Groups
Other Ways to Get Involved - For Individuals
2nd Saturday Mobile Food Pantry - TEMPORARILY SUSPENDED DUE TO CORONAVIRUS
Help package and distribute fresh produce provided by Harvesters, and transport it to guests' cars. Many guests wait overnight to get a spot in line – this service is extremely important to them!
The mobile food pantry runs January – November from 8:30 – 11:15am at MLM's 3031 Holmes location.
Contact Rebecka Noel at MLM to help.
MLM's Volunteer Frequently Asked Questions
You may always feel free to email
RebeckaNoel@mlmkc.org
, the Special Events and Volunteer Manager with any questions you might have but
this particular web page
might be able to answer your question quickly.
You will be my witnesses in Jerusalem and in all Judea and Samaria, and to the ends of the earth.
Acts 1:8